Mike Tyson: Ngannou's victory over Tyson Fury will be a boxing landmark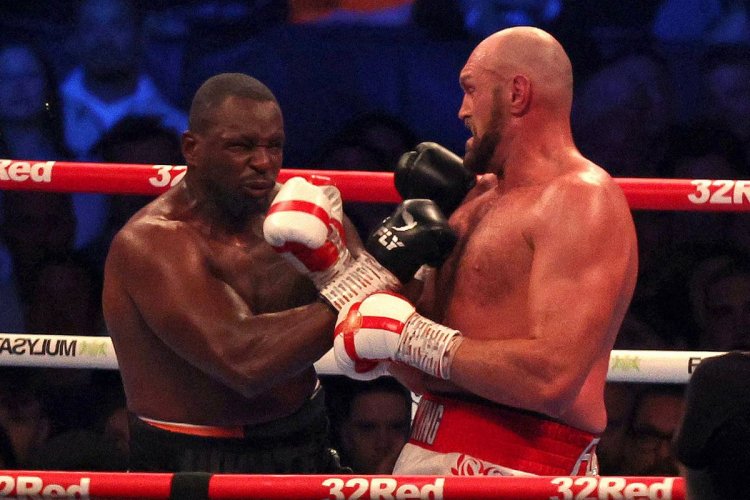 Boxing icon Mike Tyson has been training Francis Ngannou for his fight against Tyson Fury and knows if the former UFC heavyweight champion wins it would be the biggest upset ever.
Ngannou is set for his first boxing match against Fury on Oct. 28 in Saudi Arabia. Although Ngannou has legit one-punch KO power, he is a massive underdog, but 'Iron Mike' has full confidence that he can pull off the upset.
"It would be the biggest upset in the history of entertainment," Tyson said to the media.
Although Mike Tyson has been training Francis Ngannou, he says he isn't trying to change his style and make him a fighter that he isn't. Instead, Tyson says he is making Ngannou believe in himself and be confident that he can get the win.
"I think I bring him the confidence that this can be accomplished… We're different people, we have different styles," Mike Tyson said. "He's gonna box like Francis and he's gonna do well… He's fighting, he's been champion, he's fought before, he's got the experience of the pressure of getting into the ring. He just has to learn how to box more."
If Francis Ngannou goes out and beats Tyson Fury, it would be a massive upset as Mike Tyson says. Most expect the win would come early by KO, but Tyson thinks Ngannou will be stronger and can push Fury around.
"I don't think he's going to be able to rest with him. Francis is a lot stronger than him, I think he's gonna push him around. And I'm just looking forward to the sound of the first bell. I'm excited," Tyson said.
Francis Ngannou hasn't fought since January of 2022 when he beat Ciryl Gane by decision to defend his heavyweight title for the first time. Following the boxing match, Ngannou will make his PFL debut as he returns to MMA.