MVP boss tips Shericka Jackson to be World Athlete of the Year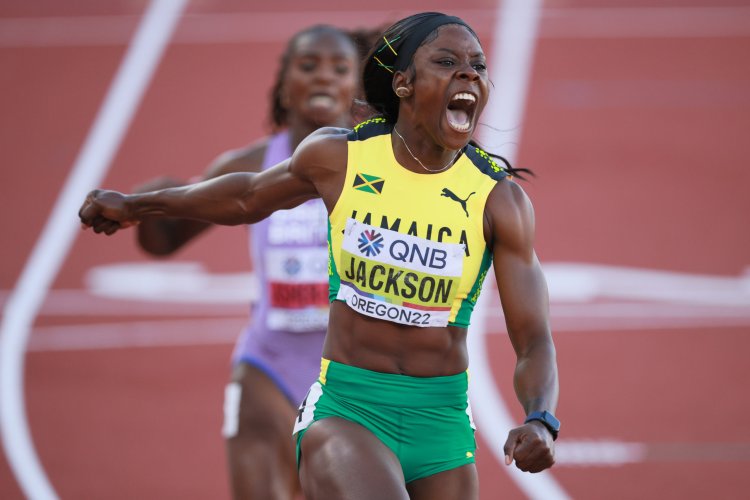 President and co-founder of MVP Track Club, Bruce James, says Shericka Jackson, based on her outstanding performances during the 2023 season has a strong chance of being named the World Athlete of the Year.
"The only item missing from Shericka's exceedingly great resume of 2023 is world records and she has gotten closer than anyone else in history to the 200 metres world record. So, I believe that in terms of her chances, if she had a world record, she would be named Female Athlete of the Year, but it is still up to the selection committee to make the final determination, comparing her with the other athletes selected, the only item missing from her brilliant 2023 resumé is a world record," James said.
The sprinter who was in the best form of her life this past season, went unbeaten in the half-lap event. She captured the gold medal at the Budapest World Athletics Championships in the 200m, clocking the second fastest time in history over the event with 21.41 seconds.
In addition, the Paul Francis-coached MVP athlete finished second in the 100m final in Budapest and closed out her season with the Diamond League sprint double.
"Shericka's nomination and top-five selection confirm that the MVP Track and Field Club continues to develop the very best athletes in the world, right here in Jamaica, using Jamaican facilities, with Jamaican coaches and Jamaican management. It's a testament to our ability as Jamaicans to be the very best in the numerous facets of athletics," said James.
He added that it is MVP's focus to continue to help develop some of the world's best athletes.
"Our focus is on making each and every member of the club, be the very best that they can be. If that results in them being selected as the World Athlete of the Year, that would be brilliant, but the goal is to make each and every athlete the best they can be," the MVP president said.
If successful, Jackson would join former 100m world-record holder Asafa Powell (now retired), five-time 100m World Champion Shelly-Ann Fraser-Pryce (now at Elite Performance) and fastest woman alive over 100m Elaine Thompson Herah (who parted ways with MVP in 2021), as MVP members who have been honoured with this prestigious award.
The other finalists for the 2023 award include Ethiopia's marathon world record holder Tigist Assefa; Holland's women's 400m hurdles world champion and indoor 400m world record holder Femke Bol; Kenya's double World Championships gold medallist Faith Kipyegon and Venezuela's triple jump world champion Yulimar Rojas.